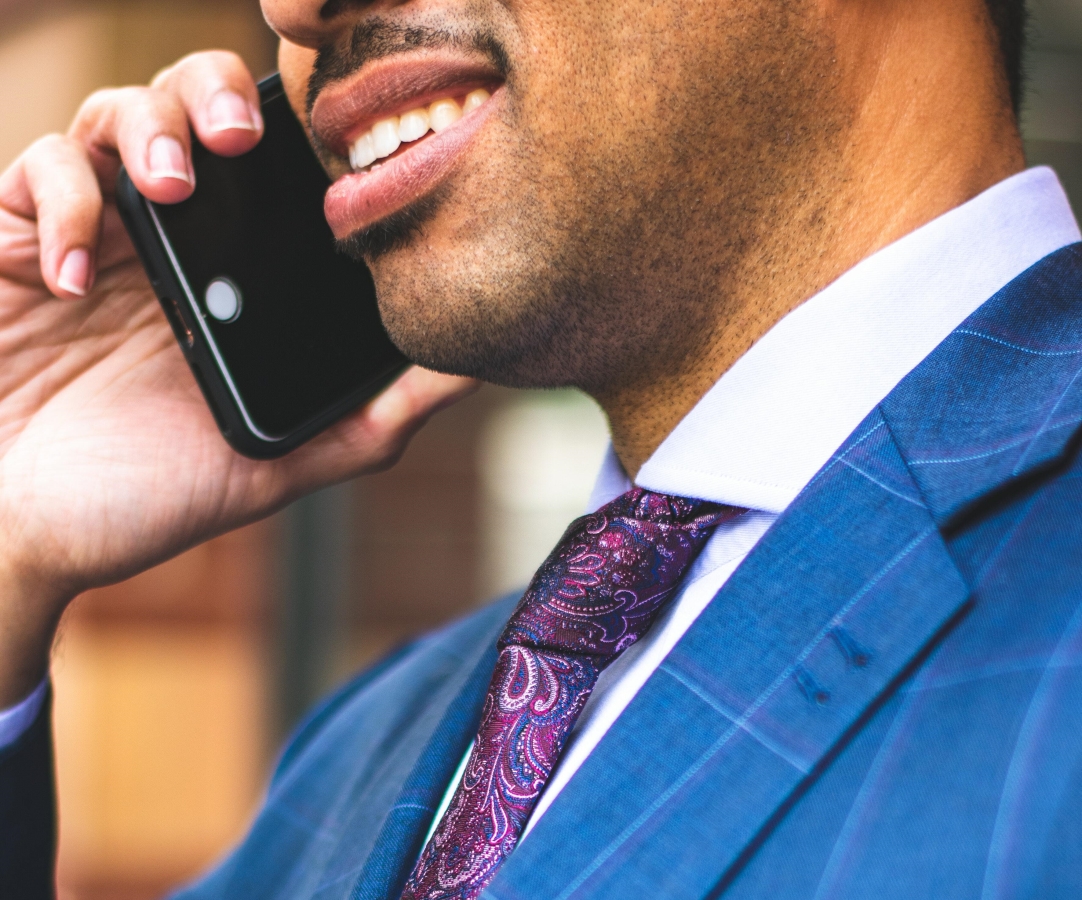 Time is tight and so initial telephone screening is on the rise with employers. Here are ten easy-to-follow tips to help you create the best impression and achieve your objective of progress in the recruitment process.
Prepare
The most important tip. Make sure you've carefully read the employer's website and the job brief (if one's been supplied). Failure to do this is an almost certain progress killer. Consider who the employer's competitors might be.
Practice a CV run-through
The structure of these calls varies but they're usually CV based. Practice running through a brief précis of your career so far, highlighting your career achievements not just your responsibilities. Be clear that this is a sales process and you're the salesperson in this instance. The onus is on you to convince the person on the other end of the phone of your worth, and how you actually performed in your current/last role against your objectives will be a key consideration.
Remember your objective
Few of us are ever offered a job after a brief chat on the phone; a face-to-face meeting almost always follows. So your objective in this call is to convince the employer that you're worth an hour of his/her time in a meeting. You do this by firstly building rapport; then demonstrating your ability and motivation to do the job (more detail on this follows)
Get the environment right
Avoid a busy, noisy environment. Be somewhere quiet where you are least likely to be disturbed and if you're using a mobile, that reception is good and you've got enough battery. Ensure you allow enough time and don't assume it will be a 'quick ten minutes.'
Start by building rapport
Nobody hires anyone they don't like and first impressions count so don't be cold; start by being pleasant and breaking the ice with the intention of getting the person to like you. Don't go overboard on the jokes but getting a smile or laugh from the person is a definite bonus.
Demonstrate your ability and quote some figures
This is the 'meat' of the call. After "Do I like this person?" the next question the person on the other end of the phone is asking themselves is "Can this applicant do the job?" You have to 'blow your own trumpet' and convince by succinctly highlighting your relevant career achievements so far. "I did this job well, therefore I'll do your job well", so to speak. Managers like metrics so any numbers you can quote help, such as: "I developed business by X %"; "I handled events with 500 delegates"; "I won X new clients"; "I saved the company X amount of money"; "I reduced waste by X %"; "I helped improve efficiency by X %"; "after the work I did my client's business improved by X %" and so on.
Demonstrate motivation by the quality of your preparation and asking questions
If they're convinced you can do the job, the next question your interviewer is asking themselves is "Does this person actually want this job; are they really interested?" You demonstrate your motivation by getting fully prepared (see point No1). If you haven't researched the company, they won't believe you're sufficiently interested. Helpful are insightful questions about the business and the role, and about the person you're speaking to.
Listen; but if you're unsure, ask to rephrase or repeat back any question
Concentrate and be attentive; listening is the key part of communication but if you're uncertain about a question, either ask the person to rephrase it or paraphrase the question back. Avoid doing this repeatedly but it's better to make sure you're answering the exact question being asked.
Vary your pace, pitch and tone, and don't forget to pause
It's important to convey energy and empathy over the phone; a monotone delivery won't aid your case. It helps if you can stand up or gently walk around as you speak, which conveys more energy (top radio broadcasters use this technique).Leave pauses after every few sentences to allow the person to either drill down or confirm they've heard enough.
Close
You will probably be asked if you have any questions at the end. Have the confidence to ask for feedback, which will give you the chance to answer any objections. The daddy of all these questions is "Is there anything you've heard that would stop you asking me in for a meeting?" If the answer is "Yes", ask what it is and answer the objection. If the answer is "No", then ask if you can arrange the time and date of the meeting now. You may think this bold but confidence is impressive and helps instil confidence in others.
"Confidence is contagious. So is lack of confidence" Vince Lombardi.
© Reilly People Limited